relayr IoT Enablement
The comprehensive portfolio of relayr and Fast Lane empowers customers to unleash data from unconnected legacy and new devices, enables ecosystem partners to identify IoT market opportunities early, develop their pipeline and deliver solutions to customers across all industries.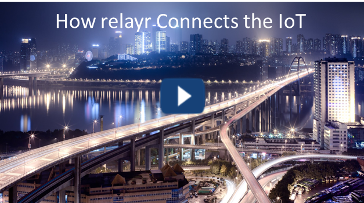 Digitalize your company by building IoT solutions and expertise! Digitalization and the Internet of Things - the next industrial revolution - have already begun to have a significant impact on the way businesses run today. The benefits of smarter equipment and assets can be seen in every area, from operational efficiencies and cost reductions to new business models for incremental revenue. In this new world, your organization's business model is at stake. Your biggest competitor is … doing nothing.
relayr is the company for the digital transformation of industries; a global IoT leader providing a device, hardware, and sensor-agnostic enterprise middleware platform, along with powerful, simple-to-use tools such as industrial retrofit kits which enable fast and cost effective prototyping of new solutions, equipment, and services for the Internet of Things.
IoT Education Offerings
Our education offerings enable ecosystem partners to enhance their IoT expertise and accelerate market opportunities across all industries. By offering educational tracks specific to all job roles, relayr and Fast Lane enable global scaling of knowledge on developing real-world IoT solutions quickly, effectively and securely.
IoT Program Development
relayr Sales Enablement Training
!

relayr Sales Enablement Training for Account Managers

(RSEAM)
relayr Design & Implementation Training
relayr IoT Solutions Design (Solution Architect) - Coming Soon!
relayr IoT Solution Implementation (Field Engineer) - Coming Soon!
relayr IoT Solution Implementation (Developer) - Coming Soon!
relayr Post-Implementation Training
relayr Remote Asset Management Administrator Course - Coming Soon!
relayr Remote Asset Management Optimizing and Troubleshooting - Coming Soon!
Customer IoT Empowerment
Hackathons, IoT Use Case Workshops, Rapid Prototype Development and Testing
Learn more about Customer IoT Empowerment
Managed Enablement™ Services
Fast Lane's Managed Enablement™ services assist vendors and system integrators in bringing IoT solutions powered by relayr to market, providing a jump start to sales and deployment. These services are augmented by a powerful enablement framework, driving rapid IoT practice development for vendors and System Integrators.
Learn more about our Managed Enablement Services